The ONE Konzern Business Plattform
The Volkswagen Group has founded the ONE.Konzern Business Plattform for its worldwide procurement processes and for the enhancement of qualitative supplier processes.
Since the introduction of the Group Business Platform in 2003, all parties involved could improve their highly efficient communication and interaction competence, their transparency and optimized processes, and their competitiveness.
The ONE.Konzern Business Plattform is a dynamic platform that is constantly modified for an optimal cooperation between the Volkswagen Group and its suppliers. The ONE.Konzern Business Plattform has brought the already excellent supplier relationship to a new quality level.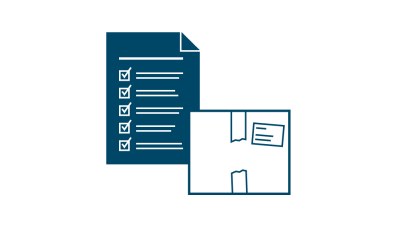 Guidelines
The ONE.Konzern Business Plattform acts as an interface between the suppliers and the Volkswagen Group.
Our communication is easy!
The internet access is the basis of our communication. We exchange data through a coded connection and we have a common interface for all procurement processes. Along the value chain, the procurement processes are constructed easily and rationally for both parties.
Security and technology
We treat your data confidentially and we use them only for internal purposes. All data are well protected against external access just like all data in the Volkswagen Group.
Encryption
All data is transferred with SSL encryption and are even secured by your log-in on our ONE.Konzern Business Plattform. This ciphering method is used in all areas of the platform and is added with further certificates.
Technical requirements
For the access to the ONE.Konzern Business Plattform you need the following requirements:
PC or MAC with internet connection
Microsoft Internet Explorer 8 or higher or MozillaFirefox